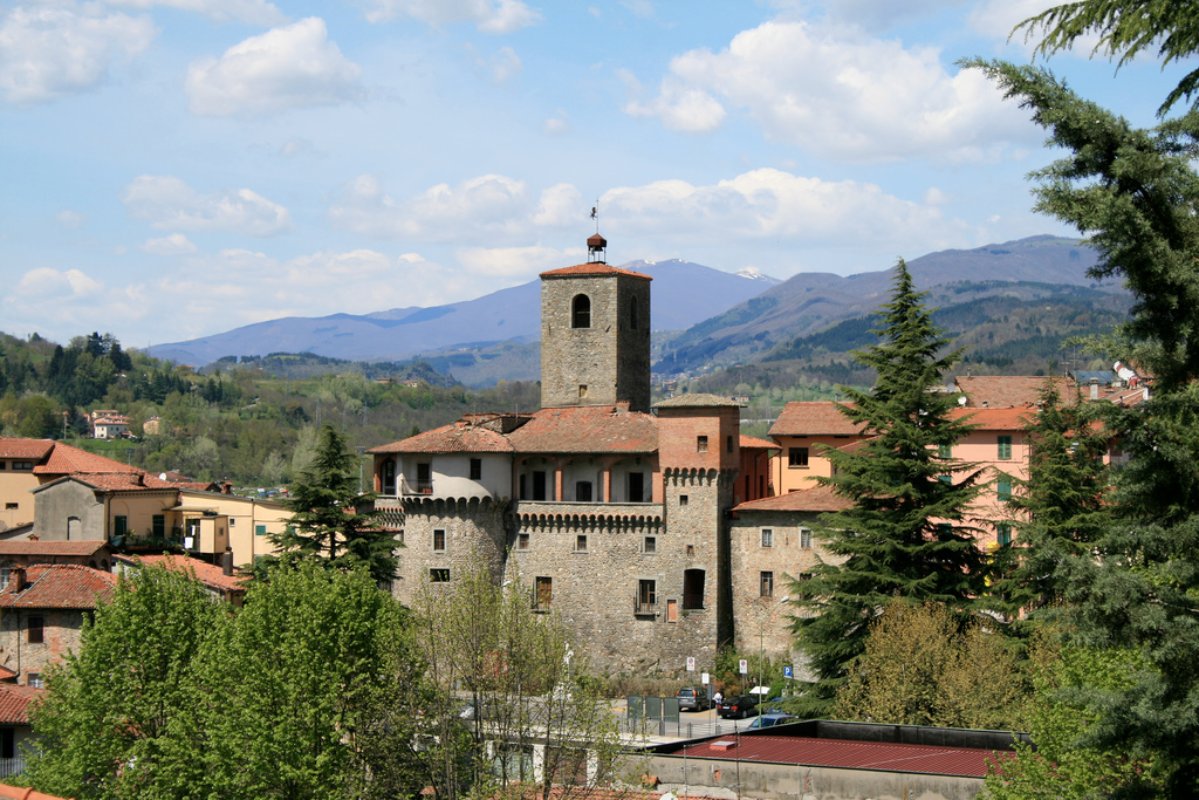 location_cityHistorical Buildings
The Fortress of Castelnuovo di Garfagnana
Built by the Dukes of Este and dominates the town's main square
The Fortress or Rocca Ariostesca is the symbol of Castelnuovo di Garfagnana. With its trapezoid shape and two small internal courtyards it dominates the main square of the hamlet. Built in the 11th century, the Rocca underwent modifications and extensions between the 13th and 14th centuries, including the construction of the civic tower clock which was commissioned by Paolo Guinigi.
The fortress is called "Ariostesca" because from 1522 to 1525 the renowned poet Ludovico Ariosto lived there. At that time – under the Estensi family - he was governor of Garfagnana and the Rocca with its tower was the headquarter of the local government.
Municipal seat until the Second World War, in 1944 the Rocca was seriously damaged under the heavy bombings and was subsequently restored. It currently houses the municipal offices, the historical archives and the archaeological museum of Garfagnana territory, which documents the history of the ancient local population from the Bronze Age to the Ligurian and Etruscan settlements.
Castelnuovo di Garfagnana
IN THE HEART OF GARFAGNANA, SURROUNDED BY NATURE AND HISTORY
Castelnuovo is the main town in the Garfagnana area, positioned at the merging of the river Serchio with the Turrite Secca, a typical mountain torrent flowing from the Apuan Alps distinguished by karst features. The schools, library and the lovely Teatro Vittorio Alfieri are elements that make this town a point of reference for the entire Garfagnana area. ...
Morekeyboard_backspace
You might also be interested in