spaRelax and wellness
The Bagni di Pisa hot springs
Ancient traditions and natural wonders for relaxation and wellbeing
The beneficial effects of the waters of San Giuliano were already well-known in Etruscan and Roman times when the first structures were built to make the hot springs accessible. The elegant building's current form is the result of a reconstruction that has brought the complex back to its eighteenth century splendor, when it was the summer residence of Grand Duke Francesco Stefano of Lorena and one of the main meeting points for European nobility.
During the summer, Bagni di Pisa would welcome many guests such as King Gustav III of Sweden, Christian VII of Denmark, the princes of England, Ibrahim Pascià and Paolina Bonaparte, Percy and Mary Shelley, Vittorio Alfieri and Carlo Goldoni. Legend has it that here, at Bagni di Pisa, Mary Shelley developed the idea for Frankenstein.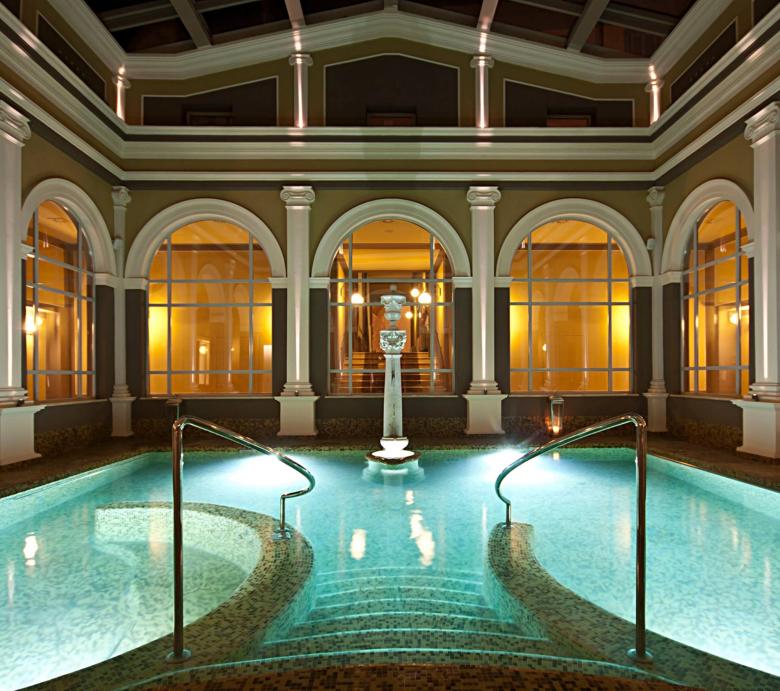 Today, the thermal waters of Bagni di Pisa are the ideal place for anyone who looking for the therapeutic results of its waters, which are useful for rheumatic and vascular illnesses, or just for a relaxing holiday far away from frenetic everyday life.
These thermal waters are rich in sulfur, bicarbonate, calcium and magnesium, and flow from mount San Giuliano at 38 degrees Celsius. They are useful for the prevention, cure and rehabilitation of chronic and degenerative diseases of the muscular, skeletal, respiratory, and cutaneous apparatuses.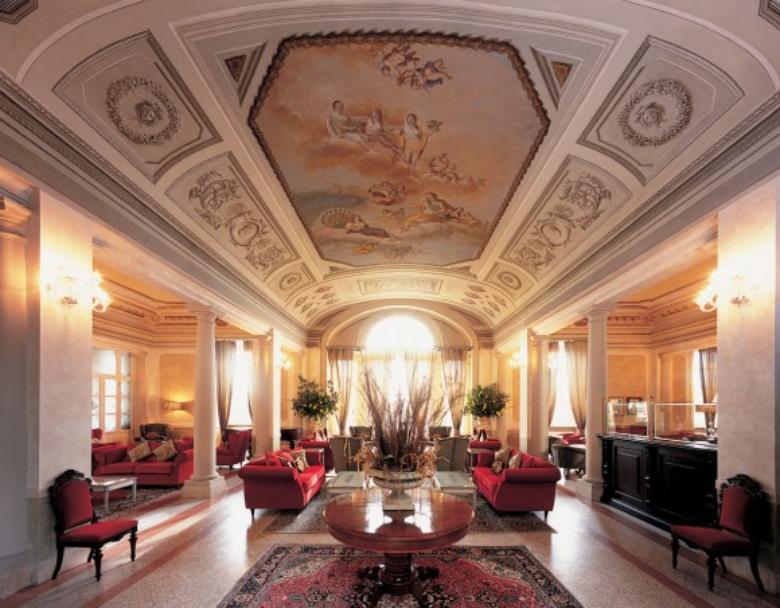 The spa is divided into two parts. "Bagni di Levante" are the classic type of hot springs, with therapeutic treatments that help wellbeing by using the water's healing properties. "Bagni di Ponente" make up a modern wellness center inspired by the principles of 'salus per aquam', where the western and eastern worlds join to create an environment filled with colors and essences, perfect for a personalized journey for wellbeing.
Close by, there is also the Hammam of the Grand Dukes, a small natural thermal cave with jets of water that can reach 40 degrees, a pool dug into the rock and a stone sofa for a romantic hot bath. The entrance of the cave is a narrow seventeenth century tunnel. Rebalance your body as the waters wash away toxins.
The thermal water spills continuously from a small waterfall into an illuminated stone bath. Besides the hot springs, for those who wish to take a stroll, there is a walking path, the Percorso Vita, inside the Resort that crosses olive trees and a botanical garden, ending at the Café House, a structure on the Pisan hills where Empress Maria Teresa loved to sit and read poetry.
Info: bagnidipisa.com
San Giuliano Terme
Villas immersed in nature and thermal waters on the oil Route
San Giuliano Terme is located halfway between Pisa and Lucca, protected by the Pisan Mountains and immersed in the valley carved out by the Arno and Serchio rivers. The well-being fostered at its thermal springs has a millennia-old history; indeed, Pliny the Elder spoke of them as Pisan waters and of how even the Romans benefitted from their therapeutic properties. ...
Morekeyboard_backspace
You might also be interested in