spaRelax and wellness
Sant'Elena is a source of wellbeing
Enjoying the benefits of the Valdichiana
Chianciano Terme's Sant'Elena Spring is situated 550 meters above sea-level in an enchanting hillside landscape filled with century-old oak trees, cypress and silvery olive groves.
The water's source lies just a short distance from the Chapel of Sant'Elena, from which the spring gets its name. This green oasis can be found within a lovely park where guests have the chance to enjoy breath-taking panoramic views of the Chiusi, Montepulciano and Trasimeno Lakes as well as a glimpse of Monte Amiata.
Sant'Elena's famed carbonated mineral water is exceptionally pure and it contains a well-balanced quantity of mineral salts and rare, bicarbonate-rich gases. It springs from the ground at a temperature of 13 degrees and its PH is similar to that of blood.
Clinically proven and scientifically tested, water taken from Sant'Elena Spring is particularly recommended to cure illnesses effecting the kidneys and urinary tract, in addition to gastro-intestinal problems. It can be sipped at its natural temperature or drank warm in the morning before breakfast while strolling through the park. Depending on the dosage recommended by your physician, it is also highly suitable in the afternoon because its properties facilitate digestion.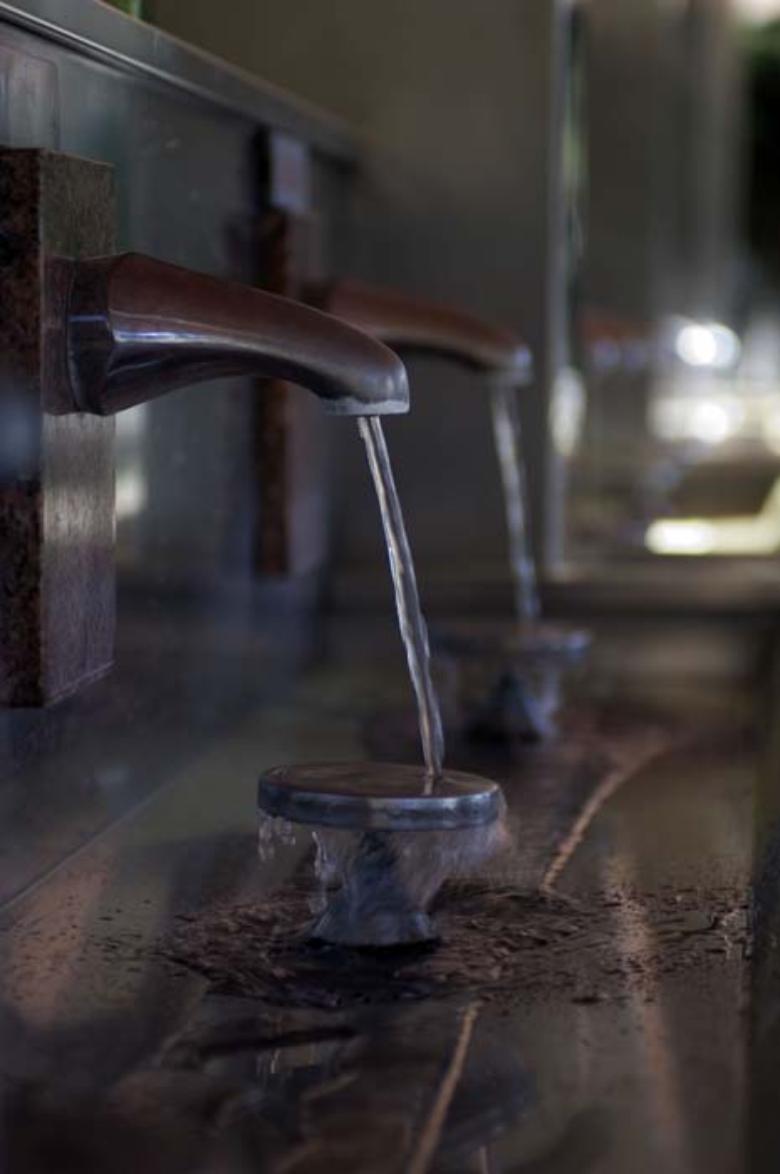 The treatment offered at these thermal springs is covered by the National Health Service for stones in the urinary tract and for dyspeptic disturbances of the gastroenteric and bile system. Its season runs from April to October.
Sant'Elena's water is bottled in a modern facility near the source and it maintains all of its properties while being suitable for drinking with meals.
The nearby town offers many optimal solutions when it comes to accommodations, for those who wish to enjoy the landscape of the Val D'Orcia as well as its cultural treasures and culinary delights.



Chianciano Terme
IN A SPLENDID COUNTRYSIDE, ONE OF THE MOST RENOWNED THERMAL BATH TOWNS IN EUROPE
Chianciano Terme, one of the most famous thermal bath cities in Europe, sits at the border between the Val d'Orcia and the Valdichiana, the perfect position for enjoying some of Tuscany's best splendours. Chianciano fascinates the visitor with both its historic city center and its thermal baths – rich in mineral waters known for their therapeutic properties. ...
Morekeyboard_backspace
You might also be interested in