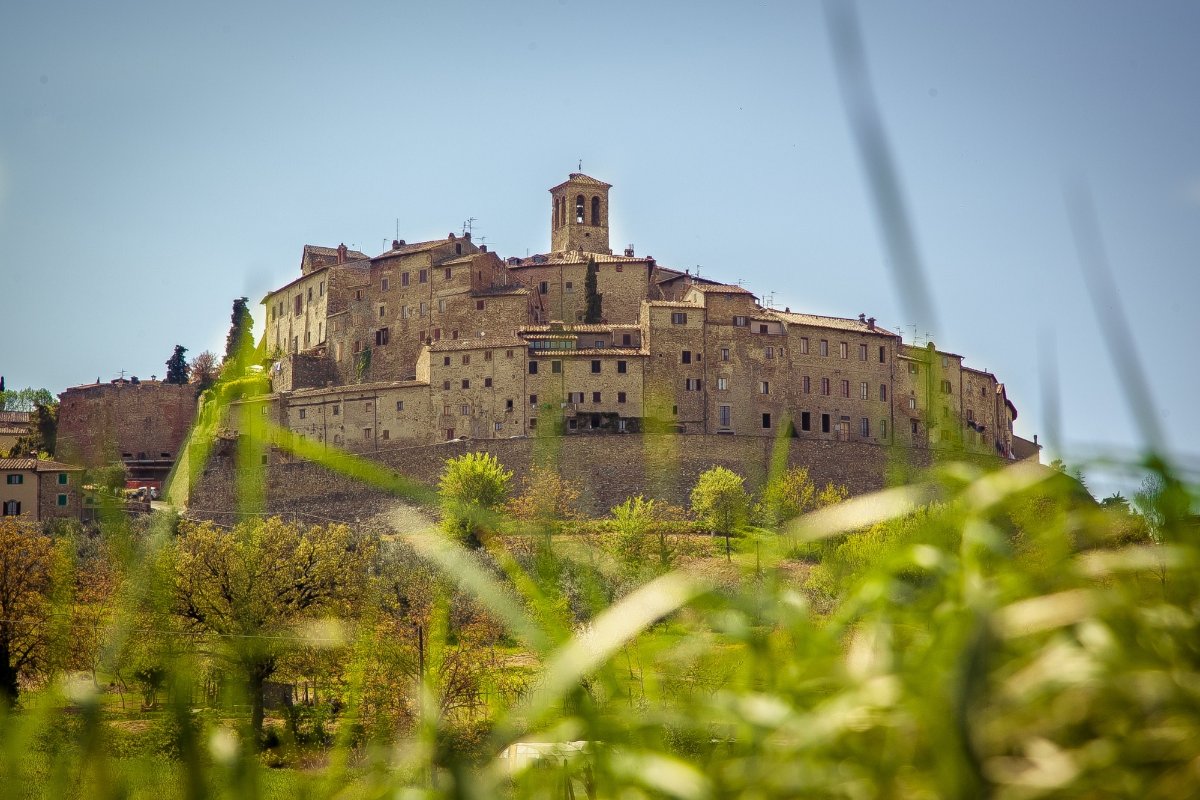 Places of worship
Sanctuary of the Madonna del Carmine in Combarbio
The monumental, 16th-century complex is located in Valtiberina
The Sactuary of the Madonna del Carmine is located near Anghiari, in the hamlet of Combarbio. The building was erected by the architect Giovan Battista Camerini from Bibbiena following the apparition of the Virgin Mary to a young shepherdess in July 1536.
The imposing sanctuary stands out for its soaring Latin-cross plan. Inside the church, at the centre of the stone high altar decorated with a 17th-century fresco is a priceless panel painting from the Florentine school of the Madonna and Child with a Young St. John the Baptist dating to the 16th century. This painting is placed inside a wooden tabernacle that's enriched with gilded intaglio carvings and two Baroque putti on the sides.
The Order of the Friars Minor occupied the sanctuary until the 1700s, followed by the Carmelites and, lastly, the Camaldolese, even if they were only there for a short while.
Anghiari
A striking medieval town nestled in the quietude of the Tiber Valley
Anghiari is a little medieval town buried deep in the magnificent Tuscan countryside. It was the Battle of Anghiari on 29 June 1440 that cemented Tuscany's borders, with the Florentines triumphing over the Milanese; and it was with a painting of this battle, now sadly lost somewhere behind the walls of the Palazzo Vecchio in Florence, that Leonardo da Vinci cemented its fame. ...
Morekeyboard_backspace
You might also be interested in