account_balanceMuseums
San Marco Museum in Florence
The medieval convent is home to masterpieces by Fra Angelico
The San Marco Museum is located in the namesake piazza in Florence, in the oldest part of the Dominican convent of San Marco, restored and enlarged by the architect Michelozzo in the 1400s on the request of Cosimo the Elder de' Medici and richly frescoed over the centuries. Consecrated in 1443, the convent experienced immensely fervid daily activity, particularly enlivened by the presence of exceptional figures like Girolamo Savonarola.
The museum is famous because it conserves the richest collection of works by Fra Angelico in the world among its frescoes and paintings, as he lived here for a period. The Dominican friar worked in perfect harmony with Michelozzo when he frescoed, with the collaboration of his students, the Chapter House, refectory, cloister and cells on the first floor.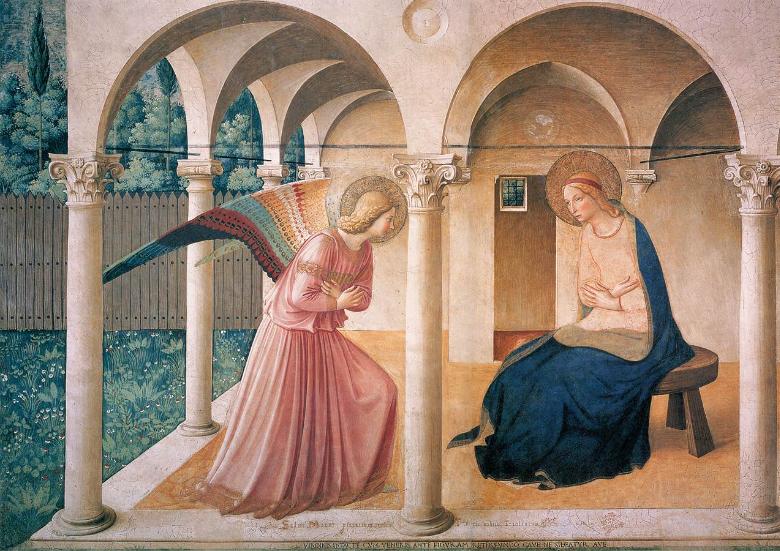 Among the frescoes, the Crucifixion painted in the Chapter House stands out, where the pain of those witnessing the martyrdom of Christ is elevated by the meditation, in line with the Dominicans' lesson of educated spirituality. In some of the cells, we find frescoes of the Annunciation, The Marys at the Tomb and Noli me tangere. Among the panel paintings on display in the Pilgrims' Hospice, visitors can admire the early works of Fra Angelico, as well as the splendid reredos decorated with the Last Judgement and the Deposition from the Cross, set against a backdrop of Tuscan hills.
The museum also conserves a beautiful Last Supper fresco by Ghirlandaio from the end of the 1400s and various paintings by Fra' Bartolomeo. In the library, one of the most harmonious examples of Renaissance architecture, are magnificent illuminated manuscripts, also made inside the convent.
Info: polomusealetoscana.it
Florence
An astonishing city of art, fashion and tradition
If you are visiting Tuscany you cannot miss Florence. The Renaissance city is a treasure trove of art with an astonishing contemporary vibe. Beyond the extraordinary artistic heritage, a testimony to its centuries of civilization, the best way to enjoy Florence is to stroll along the riverside avenues at sunset, or to get lost among the city's myriad alleyways of the bohemian Oltrarno or the ...
Morekeyboard_backspace
You might also be interested in