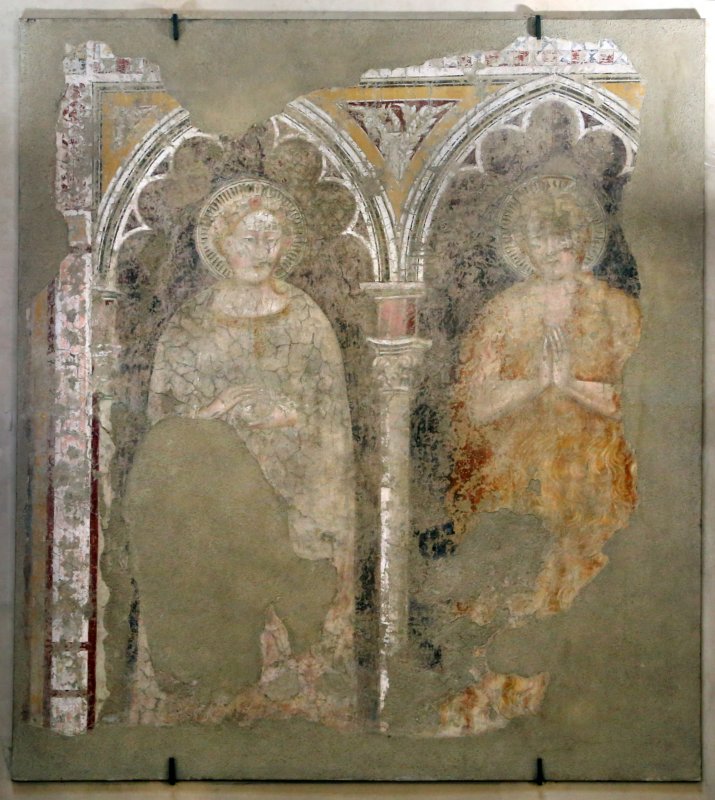 Photo ©Sailko | Wikipedia
Places of worship
San Desiderio Oratory in Pistoia
The empty, rectangular building vaunts a trussed ceiling and conserves a 16th-century by Sebastiano Vini
The historic church in the Monastery of San Desiderio in Pistoia, managed by the Superintendence, preserves its 14th-century appearance. Inside, Sebastiano Vini, known as Il Veronese, painted a large fresco in the late 16th century depicting the Crucifixion of St. Desiderius, which takes up the entire wall of the counter-façade.
The ex-oratory was mentioned as early as 1084. In 1440, Pope Eugene IV suppressed the convent and the building was transformed into a hospital for curing pilgrims and wayfarers. Starting in 1516, the building was once again used as a convent, this time for Franciscan nuns. In the 1900s, it was transformed into a storehouse for wood, and in 1910, Alessandrina Gelli, a widow married to a member of the Rospigliosi family, donated the oratory to the Italian State, which in 1938 handed it over to the then-Ministry of National Education with the condition that it be conserved and opened to the public.
Pistoia
History, nature and food in the shade of the Apennines
A captivating Roman city, Pistoia is a place that wows art lovers and tourists in search of centuries-old traditions. Poets and writers have always praised its charms, calling it the "city of enchanted stone" and the "city of wide streets and beautiful churches". ...
Morekeyboard_backspace
You might also be interested in