location_cityHistorical Buildings
Poppi Castle
This imposing structure was built by the Conti Guidi family
Poppi Castle is an historical icon in the Casentino area. Its imposing structure has weathered the elements well over the centuries and it still stands tall and majestic over one of the most beautiful towns in Italy. It was the Conti Guidi family who built the castle in the XIII century although there is some disagreement between historians over who was responsible for the castle's design. It seems that the most ancient part of the castle was built by Lapo di Cambio, while the most recent parts (that date to the XIII century) were built by the famous Arnolfo.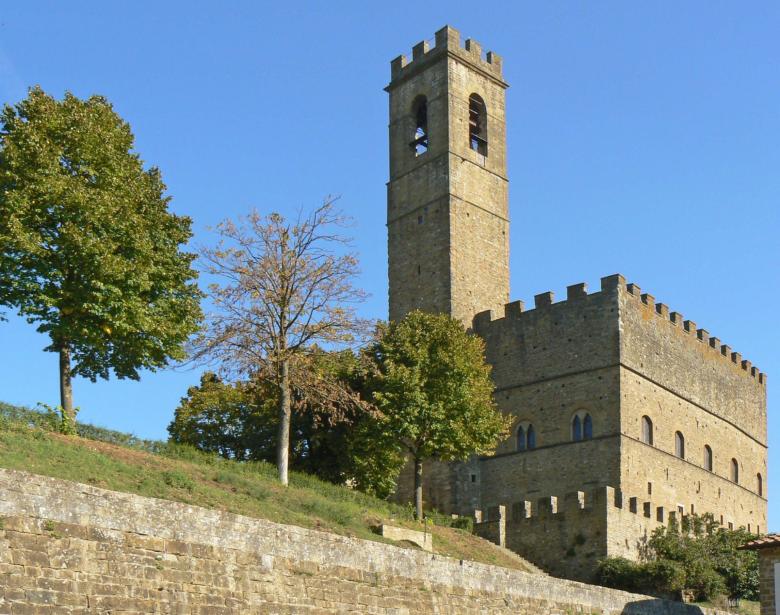 The castle was part of the battle ground during the well known battle of Campaldino between the Guelphs and the Ghibellines on the 11th June 1289. Despite various renovations, the castle as we see it today has changed little since it was first built. It is open all year and boasts a library with over 25 thousand items. The library, which was founded by Count Rille Orsini in 1828, has over 800 manuscripts alone. The bell tower, with its fantastic view over the Casentino countryside, is also open to the public. Visitors can see the castle's ancient dungeons and the chapel with its XIV century fresco cycle by Taddeo Gaddi, which tells the story of the Virgin Mary and Saint John.

Contact: buonconte.com
Poppi
FROM COUNT GUIDI CASTLE TO CAMALDOLI SANCTUARY
The history behind the town of Poppi belongs to the noble Guidi family and their magnificent Castle: to discover its secrets, you'll have to dive into the medieval history that gave life to this fortress. The castle, built in the 13th century, is attributed to artists from Vasari to Arnolfo di Cambio. ...
Morekeyboard_backspace
You might also be interested in