Hamlets, districts and squares
Piazza del Campo
With its shell-like shape, the true center of the city
It is the heart of Siena, the fulcrum of its historic center, declared a UNESCO World Heritage Site, and one of the most beautiful squares in the world. Piazza del Campo, the "shell" divided into nine sections as a testament to the Nove Signori (Nine Lords) that governed the city at the end of the 13th century, impresses visitors with its elegance and truly unique shape.
The square got its name from its former life as a green space that hosted the town's market, and today acts as its prime activity hub and open-air arena where twice a year the famous Palio takes place.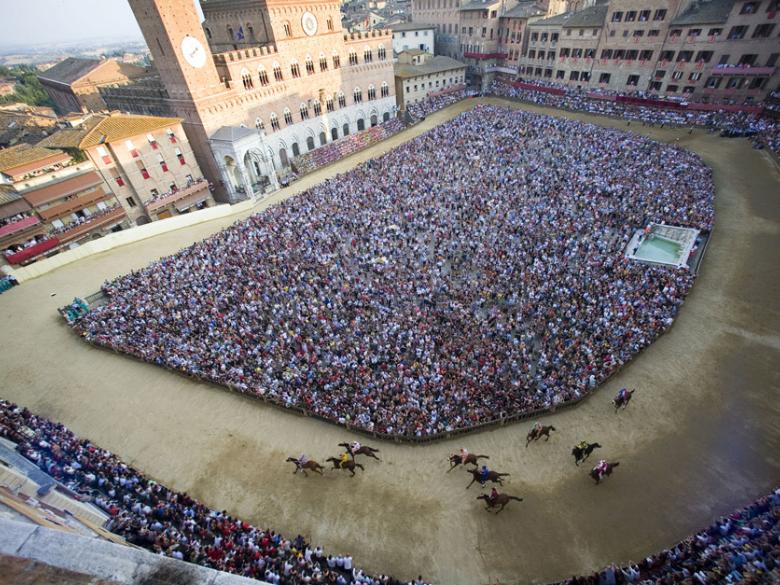 On July 2 and August 16, the quiet stone-paved square is covered with a layer of earth, made up of sand and gravel, and the horses of the different districts face off.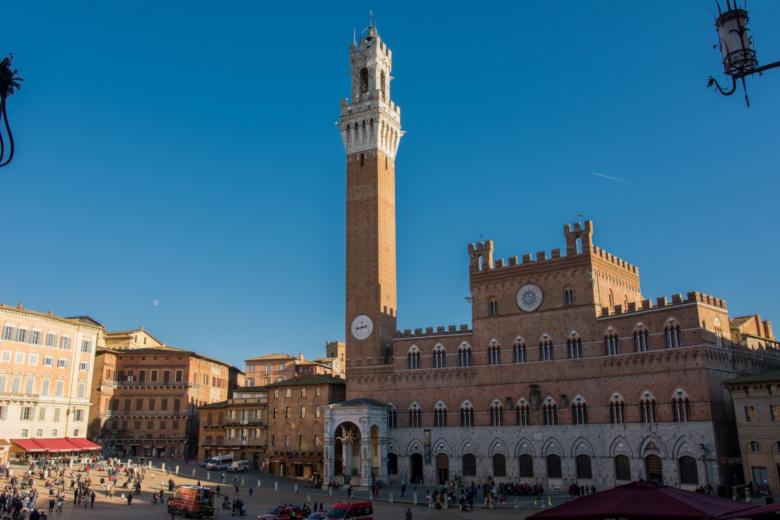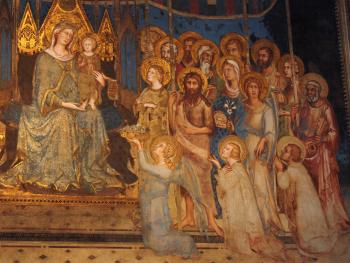 Given that I Nove were unable to leave the palace for the six months that they would be in office, they commissioned the construction of the Loggia dei Nove, a balcony overlooking the Piazza del Mercato at the back of the Palace, where they would enjoy the fresh air over beautiful views of the Orto dei Pecci. The Palazzo Pubblico hosts the Museo Civico (Civic Museum) with its masterpieces of Sienese art, among which the wonderful 14th-century fresco of the Allegory of Good and Bad Government by Ambrogio Lorenzetti, as well as Simone Martini's Maestà.
Siena
Where not a single stone has changed down the centuries
Siena shines perfectly from a distance in its medieval magnificence. The three hills amid which the city rests rise up like an idyllic film set, the old boundaries soften like the past into a countryside that sometimes still seem like the scene painted by Ambrosia Lorenzetti in the Allegory of Good Government in the halls of Siena's city hall. ...
Morekeyboard_backspace
You might also be interested in