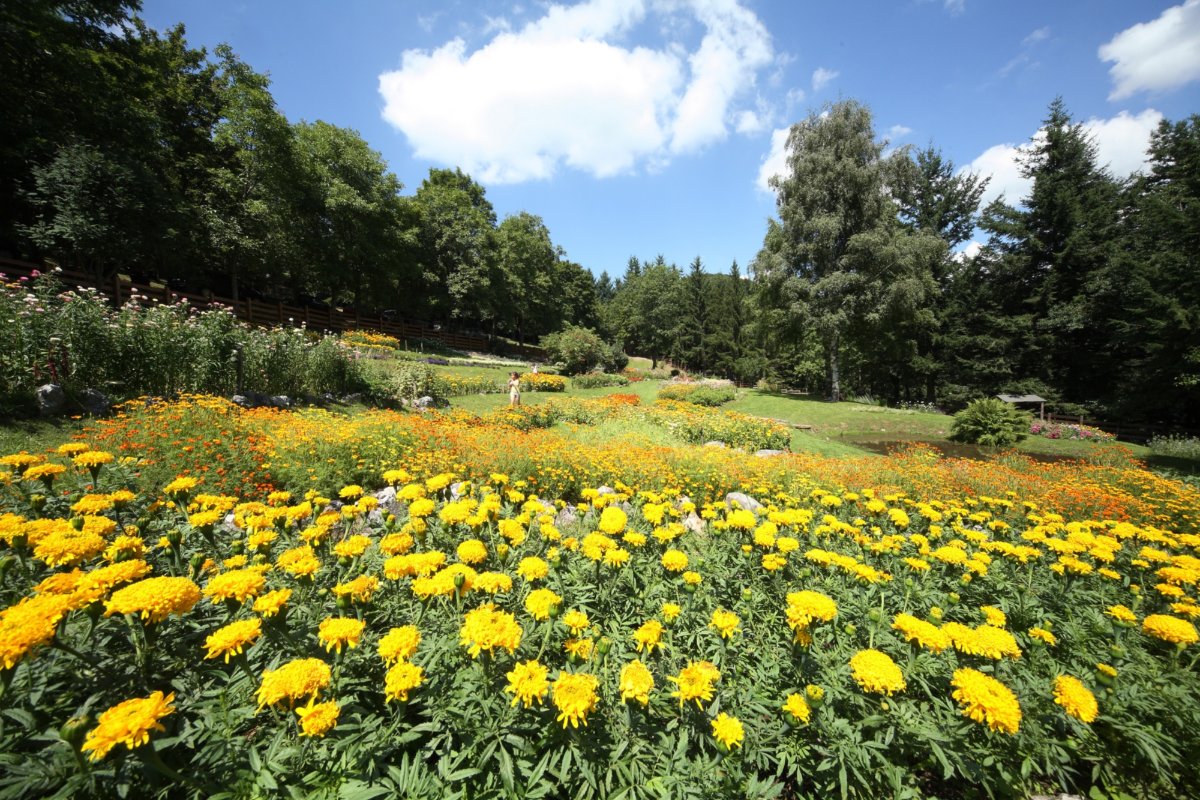 Photo ©Shutterstock / Francesco De Marco
natureNaturalistic attractions
"Pania di Corfino" Botanical Garden
A journey through the Mountain Community of the Garfagnana
The "Pania di Corfino" Botanical Garden is located at 1370m in altitude in a wide clearing in the beech forest of the Orecchiella Nature Park, gathering, protecting and preserving the indigenous flora of the Upper Lucca Apennines.
Rare species and those in danger of extinction are particularly found among the plants cultivated here, as well as natural plants traditionally used both in popular medicine and for feeding the inhabitants of the Upper Garfagnana.
The botanical garden is divided into several sections: forest, fields, pasture, moor, bog, scree and cliff flora.
There are almost 400 different species of plants in total, offering a spectacle of different bloomings from spring to the end of summer. The blooming of peonies, lilies and various orchids are spectacular, without forgetting gentians and rarer species such as the Apuan vedovella and the paradisea.
Info: ortobotanicoitalia.it
Villa Collemandina
towns and valleys to discover at the foot of the PANIA DI CORFINO
The territory around Villa Collemandina is located at the foot of the imposing Pania di Corfino, which with its rocky appearance characterizes the entire southern side of the Serchio Valley and is immersed in a landscape of beech trees and conifer woods that lead, higher up, to mountain plains. ...
Morekeyboard_backspace
You might also be interested in