natureNaturalistic attractions
Riserva Naturale dei Monti Rognosi, il Parco delle Pietre Verdi
A reserve rich in vegetation and fauna with fascinating paths and a visitor centre that offers events and workshops.
The Monti Rognosi and Valle del Sovara Park is located in the Valtiberina and stretches for about 1,500 hectares.
The rocks on Monti Rognosi are ophiolites, rough, solid magmatic rocks with a dark green colour similar to reptile skin. These rocks are very hard, almost unwelcoming to any kind of vegetation. Nature, however, never surrenders in the face of difficulty, and so there are many different plant species that grow in this area, including juniper trees, some of which are even centuries-old, heather and fragrant helichrysum. One unique element is the aromatic daphne, which in Tuscany can only be found on these mountains.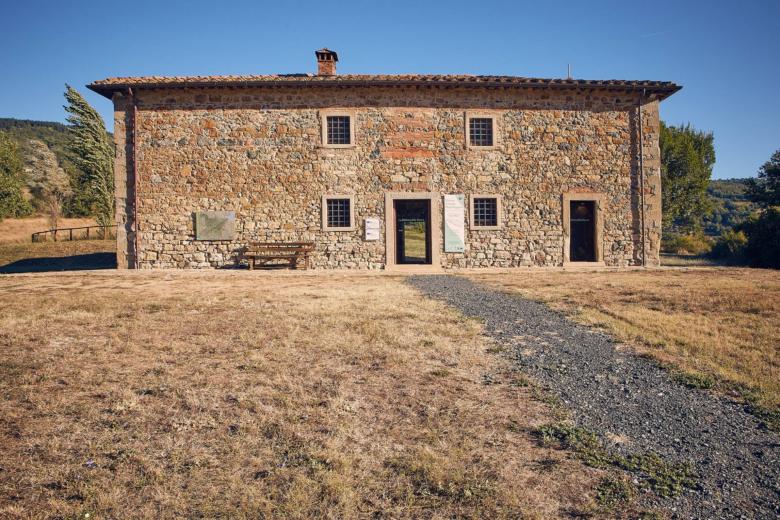 Between one shrub and the next, a great many animals have made their homes, including small rodents hunted by various birds of prey, other birds, like woodpeckers, and well-known mammals, including wild boars, deer and fascinating wolves.
There are many different ways to explore the park, the best tips being offered by the visitors' centre in the Monti Rognosi Nature Park, the Fabbrica della Natura, which in addition to events and workshops, has an archeological exhibition, a geological exhibition and others dedicated to plants and animals.
If you want to venture into the heart of the park, you can embark on one of the thematic itineraries, aimed at discovering the history and life of this place. On these trails, you can examine the park's nature up close and discover more about activities in the area. There are opportunities to visit the ancient mines and trails that illustrate the inhabitants' work of harvesting chestnuts.
Info: toscanadappennino.it
Anghiari
A striking medieval town nestled in the quietude of the Tiber Valley
Anghiari is a little medieval town buried deep in the magnificent Tuscan countryside. It was the Battle of Anghiari on 29 June 1440 that cemented Tuscany's borders, with the Florentines triumphing over the Milanese; and it was with a painting of this battle, now sadly lost somewhere behind the walls of the Palazzo Vecchio in Florence, that Leonardo da Vinci cemented its fame. ...
Morekeyboard_backspace
You might also be interested in