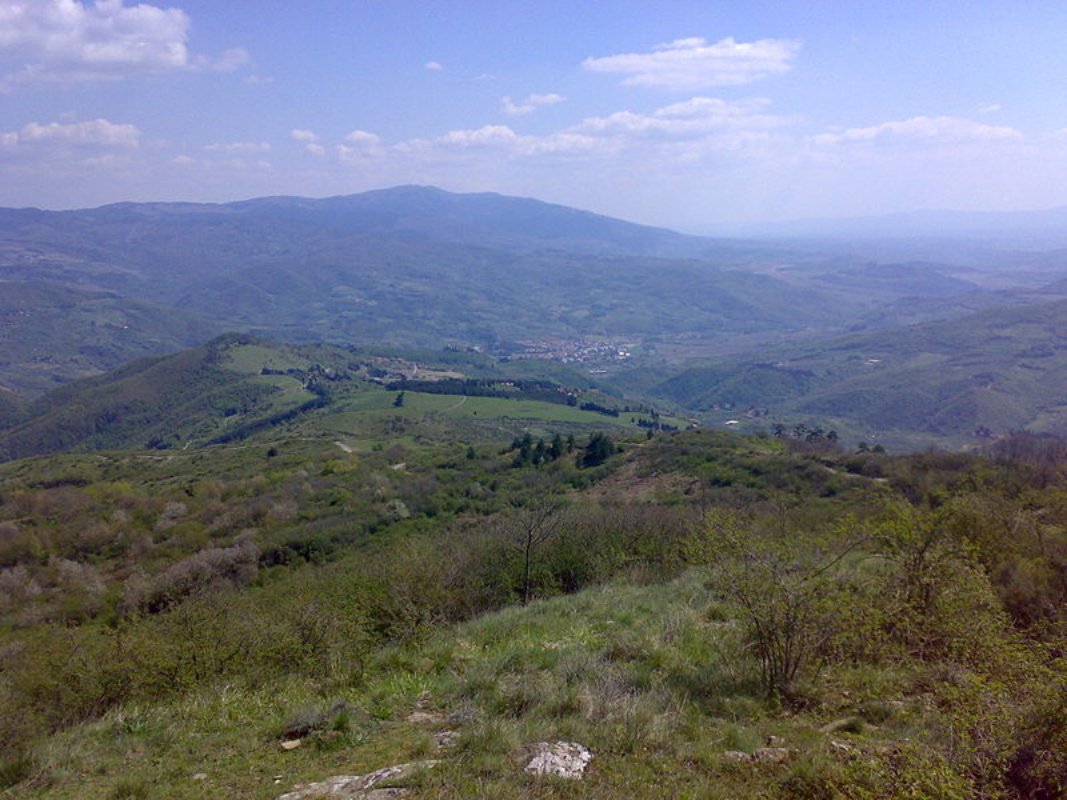 natureNaturalistic attractions
Monte Giovi
During the Second World War, it was a theatre for the Resistance and is home to a memorial park dedicated to the partisans
Monte Giovi reaches 992 metres in height and is the eastern most part of the ridge that separates the Mugello from the Valdarno and the lower Val di Sieve. Despite it not being a very high mountain, the environment clearly has mountainous characteristics, like deep valleys and dense forests on the northern slope.
Rural communities have gravitated towards Monte Giovi since Antiquity: Etruscan finds and Roman place names clearly attest to this. In the Middle Ages, it was surrounded by fortified settlements, while the forests were managed by the communities.
It was on this mountain, populated by farmers and shepherds, that on September 8, 1943, many young draft dodgers and victims of political persecution took refuge here, leading to the formation of a partisan group. Their brief but heroic experience was made possible thanks to the full support of the locals, who also offered help and shelter to many prisoners of war. So between September 1943 and August 1944, Monte Giovi was a haven of freedom and resistance to Nazism and Fascism.
The Montagna Fiorentina Mountain Community, the Mugello Mountain Community and the municipalities of Borgo San Lorenzo, Dicomano, Pontassieve and Vicchio decided to found a Memorial Park dedicated to the Resistance on Monte Giovi. Visitors can find explanatory panels and a network of trails named after key figures in the Resistance.
Info: mugellotoscana.it
Borgo San Lorenzo
a country town dotted with churches In the heart of Mugello
Borgo San Lorenzo, one of the best-known towns in the Mugello area, is situated where the Sieve Valley is at its widest. Developed around the court of the Ubaldini family, in a place where the Roman village of Annejanum once stood, the town fell under the influence of Florentine bishops in the mid tenth century, against which the locals rebelled in 1273, when the municipality gained ...
Morekeyboard_backspace
You might also be interested in