Monuments
Michelangelo's David
The majestic statue is a masterpiece of Renaissance sculpture
Along with Moses and the Pietà, the David is one of Michelangelo's most well-known sculptures. Now housed in Florence's Accademia Gallery, it's a white marble masterpiece that stands 5.17 meters high. Michelangelo began sculpting the work in 1501 and it took him 18 months to complete it, a challenge for the then-26 year old Michelangelo. The Opera del Duomo commissioned him to work on this giant block of marble that had been sitting unused for 40 years, because artists like Agostino di Duccio had thought it would be too fragile to support the weight of the legs.
From that "dead" block of marble, Michelangelo managed to sculpt a powerful, magnificent sculpture. In his depiction, David is no longer a child, as he is represented in works by other Renaissance masters like Donatello and Verrocchio. Instead, he's a young and mighty man ready to strike down the giant, with a tension in his hands that hold a stone and sling, in his contracted muscles, and in his gaze: he truly seems as if he's about to hurl a fatal blow.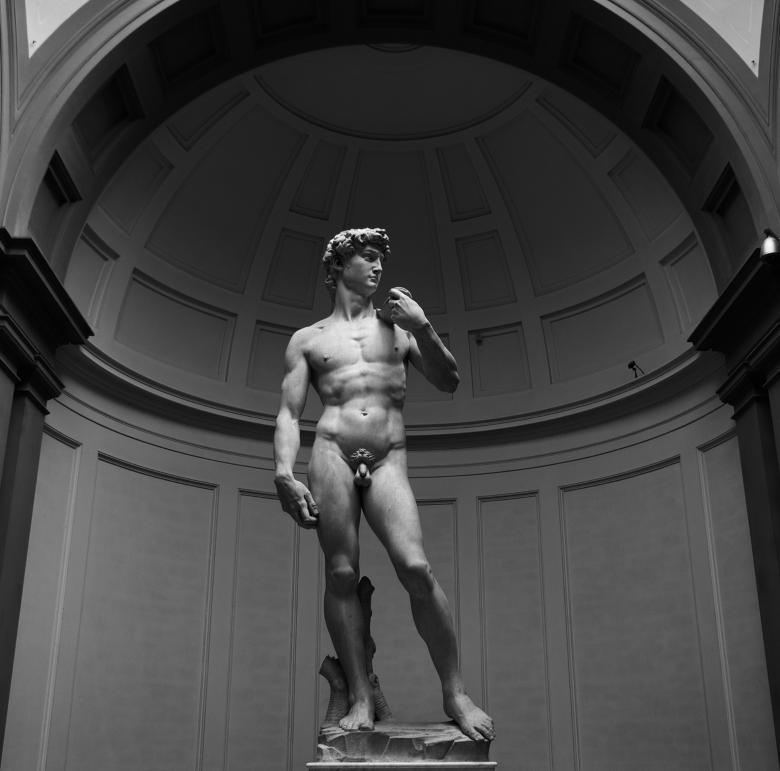 Completed in January of 1504, the statue became the symbol of the Florentine Republic: a committee of artists including Botticelli and Leonardo da Vinci decided to place it in front of the steps of Palazzo Vecchio, where David would best symbolize the values of good government and defense.
The statue stayed there until 1873, when it was moved to the Accademia Gallery for conservation purposes. It's still there today and the one that you can see in Piazza della Signoria is a perfect copy.
Florence
An astonishing city of art, fashion and tradition
If you are visiting Tuscany you cannot miss Florence. The Renaissance city is a treasure trove of art with an astonishing contemporary vibe. Beyond the extraordinary artistic heritage, a testimony to its centuries of civilization, the best way to enjoy Florence is to stroll along the riverside avenues at sunset, or to get lost among the city's myriad alleyways of the bohemian Oltrarno or the ...
Morekeyboard_backspace
You might also be interested in