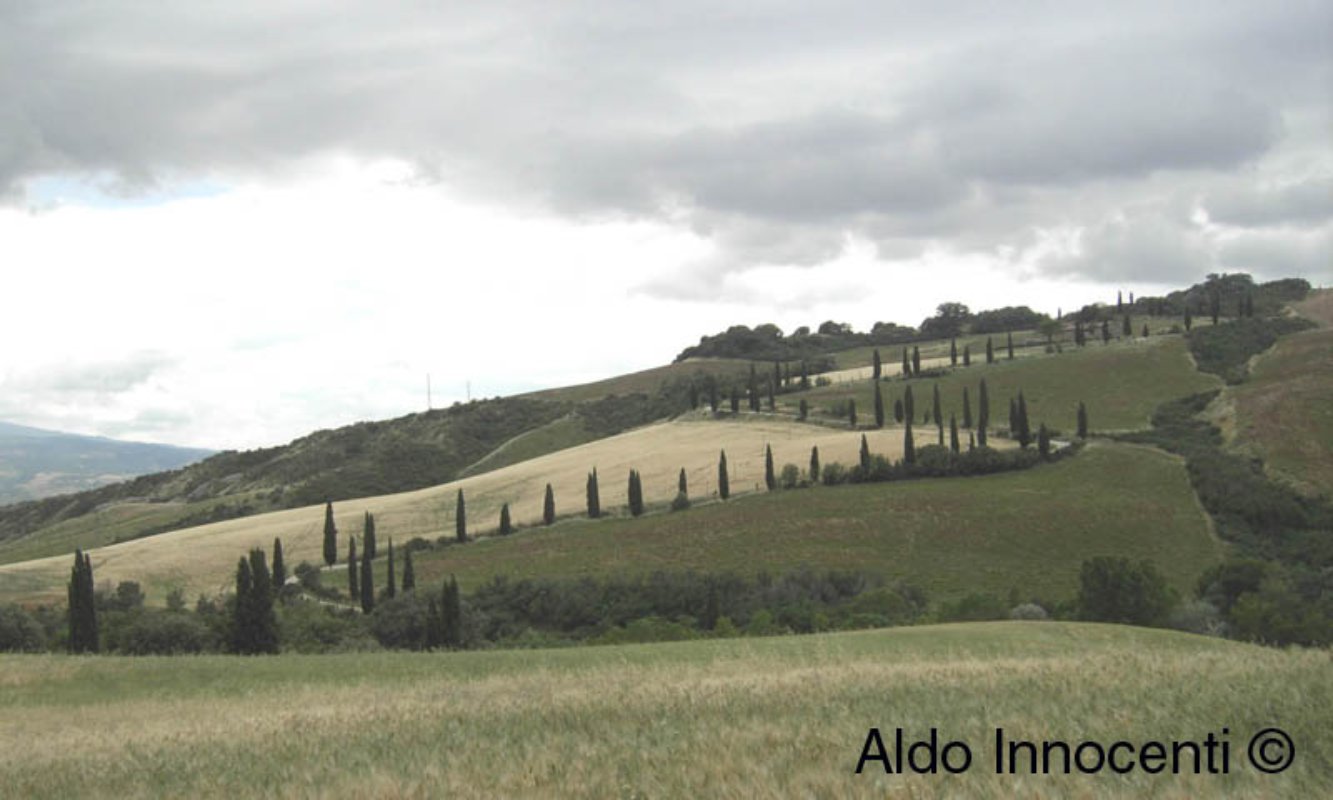 natureNaturalistic attractions
Lucciola Bella Nature Reserve
In Pienza, a natural oasis in the heart of the Val d'Orcia
The Lucciola Bella Nature Reserve is found in Pienza, along the road that leads from the Val d'Orcia to Chianciano Terme and encircles a little corner of the famous Crete Senesi landscape, which has its final eastern frontier here. The river Orcia, which starts a few miles to the east on Monte Cetona, runs to the foot of the protected area, where it forms a large pebbly bed.
You can gaze over the terrain of badlands and especially the biancane, erosive rock formations symbolic of the Crete Senesi and useful as pasture.
These mostly desolate lands have seen the growth of certain vegetation, plants specially adapted to the dryness: wormwood, for example, a little aromatic shrub fringed with blue-green leaves, Podospermum Canum and sea barley.
The Reserve keeps the agricultural tradition of the area intact, which is extremely important for a number of bird species like the Eurasian stone-curlew, while the entire stretch of the Crete Senesi is vital to the Montagu's harrier.
Pienza
An ideal city, founded on a uniform idea of beauty
Pienza is the most well-known center of the Val d'Orcia and is famous as being the home town of Pope Pius II, born Enea Silvio Piccolomini in 1405. Pius II, once elected Pope, transformed his home town, Corsignano, into an urban-architectural jewel, in this way contrasting it with the city that had marginalized his family: Siena. ...
Morekeyboard_backspace
You might also be interested in