Hamlets, districts and squares
The town of Caprigliola
High on Luni's hills a centuries-old episcopal outpost dominates the valley
The town of Caprigliola is perched on a hill near the valley base of the Magra River. It dominates the area's commercial routes that once wound through the valley to Luni's harbor and Bocca di Magra, its oldest records (citing a castrum Caprigliola) dating to the 12th century.
In 1185, Federico I granted Caprigliola as a fief to Luni's bishop, Pietro, and his successors. The hamlet had already been fortified at the time and vaunted impressive city walls. It functioned as a summer residence for the Bishop of Luni, a building whose remains and elegant cylindrical tower are still visible today. The bishop's complex occupied the upper part of the hills and was flanked by the imposing 18th-century Church of San Niccolò, whose construction absorbed the older Castrense center. In 1401 Caprigliola, Albiano e Stadano were ceded to Florence.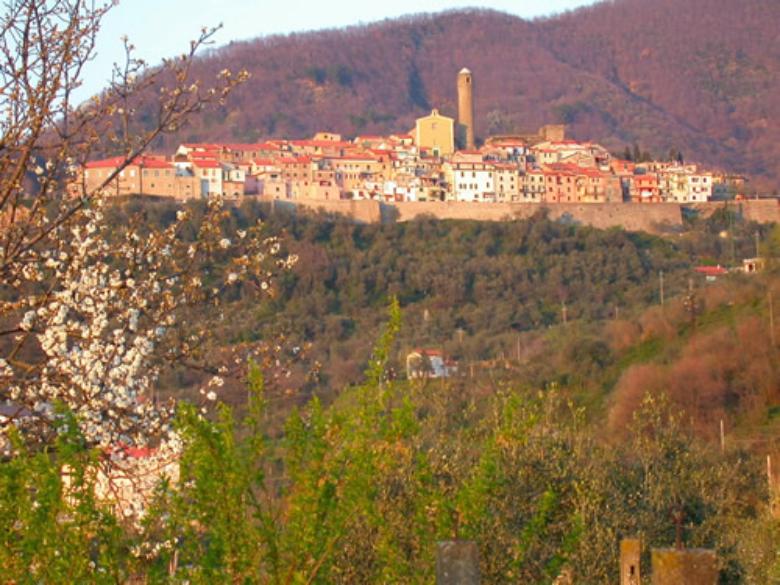 In 1556, by order of Cosimo de' Medici, the Florentines added fortified walls to the small town, which serves as proof of the outpost's strategic role throughout history. The majestic bastions are well preserved, and besides these age-old treasures you can also admire a 16th-century main town gate, a few Medici coats of arms and beautiful archways. The Caprigliola territory is included in the Colli di Luni D.O.C. area.
Aulla
A narrow strip of land between two rivers, once a fundamental hub along the Via Francigena
Aulla sits pretty on a narrow strip of land where the Magra meets the Aulella, a plot of ground that proved pivotal for the civil and religious life of the Lunigiana immediately after the year 1000. ...
Morekeyboard_backspace
You might also be interested in