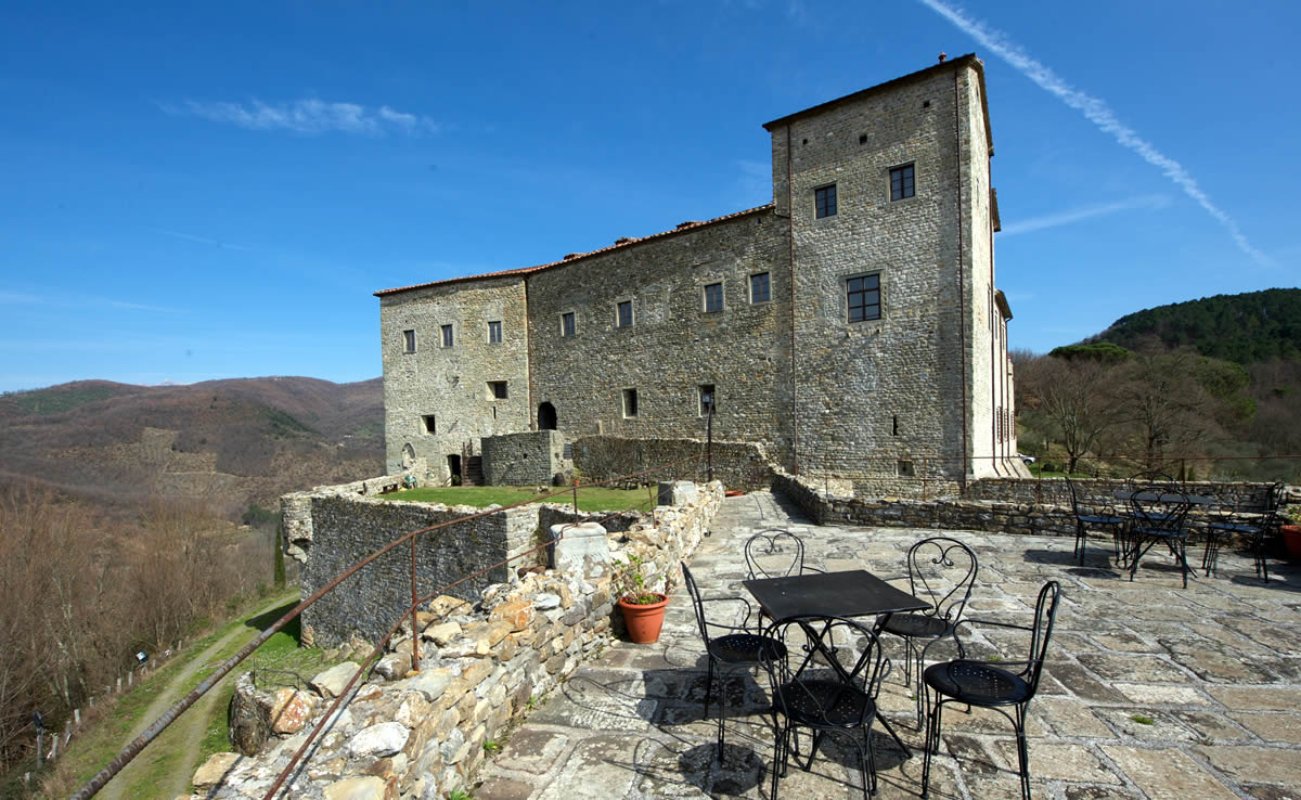 location_cityHistorical Buildings
Aquila Castle
The ancient fort on the top of a hill in Gragnola dominates the Lunigiana
The Aquila Castle stands on the top of a hill in the medieval town of Gragnola, in the municipality of Fivizzano. The mighty fort belonged to the Malaspina marquises of Fiorito branch.
After major private restauration work which lasted 10 years, nowadays the castle is entirely open to visitors. From a panoramic terrace, you can admire a large part of the Apuan Alps and their highest peaks, Pisanino and Pizzo d'Uccello. The castle's chapel, restored and consecrated in 2005, helps to restore the monument's medieval features.
A mystery from the late Middle Ages adds even more intrigue to the castle: in 2004, an entire skeleton was found and carbon analysis revealed it to be of a 14th-century knight, killed by a crossbow arrow that was still in his throat. The knight, who has become an integral part of scientific studies and university theses, is still famous in the world of anthropology and legal medicine.
Fivizzano
FOLKLORE, CULTURE AND NATURE ITINERARIES, DISCOVERING THE ATHENS OF THE LUNIGIANA
Known for its history, folklore and strong humanistic culture, Fivizzano is one of the most interesting towns in the Lunigiana. Thanks to its unique characteristics, it's had many nicknames over the course of centuries: "Celebrated land," " the town with beautiful windows," "beautiful corner of Florence" and "Athens of the Lunigiana". ...
Morekeyboard_backspace
You might also be interested in